So many of us worry about our loved ones being safe, comfortable and treated with kindness when they are living a senior community (i.e. assisted living).
The sad fact is most elder abuse is by a family member. Abuse can come in many forms such as intimidation (emotional), physical or financial, neglect, etc.
But what about in care settings? Most reported abuse doesn't happen in care settings. But what can you do to make sure your loved one is getting the best care?
Come from a place of support to staff. We recommend you are an active, visible advocate in the senior community. Get to know the caregivers, nurse's and managers and even other family members.
Visit often and at different times of the day.
Know warning signs of the various types of abuse.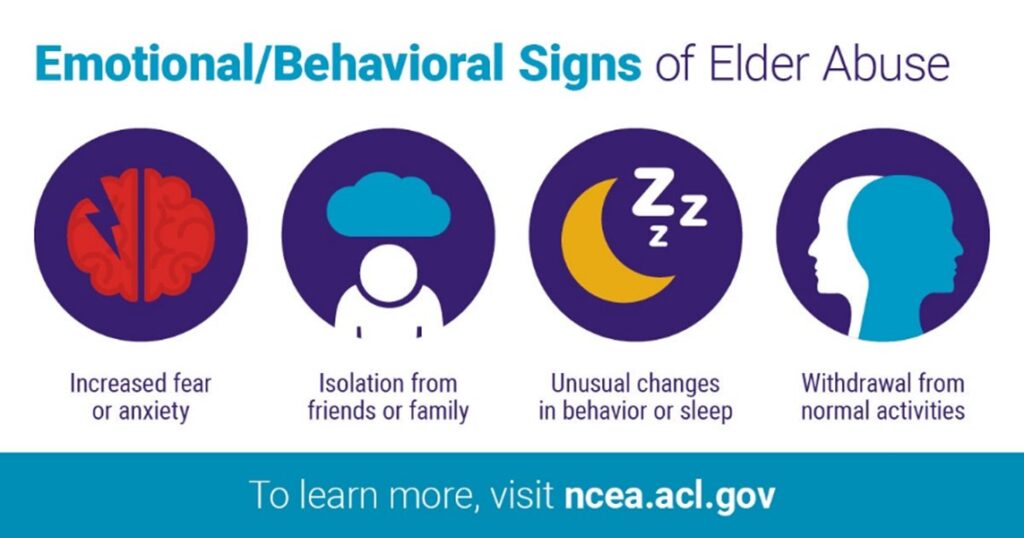 It's always wise to ask questions of the staff when you are unsure about community procedures and situations. And it never hurts to bring a treat or something else to the staff. Let them know you respect and care about what they do for your family member.
Questions You Can Ask Your Loved One
Older adults are often grateful for the care they receive and they may not want to complain. It is true caregiving may never be perfect, but to some extent, we may need to pick the battles. The other thing you can do is ask the older adult the following questions:
Who is responsible for caring for you (during the day, in the evening, etc.)?
Do you feel safe where you are living?
Does anyone scold you or shout at you?
Has anyone ever hit or slapped you?
Has anyone left you alone waiting for food, drink or care?
Has anyone ever made you do things you don't want to do?
Have you ever signed something you do not understand?
When Your Loved-one Has Memory Loss
The important thing to consider in this evaluation is memory loss. If the resident suffers from Mild Cognitive Impairment (MCI), then you can usually have faith in their answers to these questions. However, if your loved one has more moderate or severe memory loss or his/her memory is getting worse, be aware that suspicion and confusion is common. Older adults with memory loss can't always understand or process what is going on around them, so they will express feelings differently. In these cases, changes in behavior might be the best indicator of something isn't quite right.
What To Do If You Suspect Abuse
Get your facts and information together. Keep an open mind and seek to understand. Local senior living communities have a grievance process which should be posted in their community in an obvious place. If you don't see it, ask for it. Try to resolve a concern internally with owners and managers.
You may also wish to the local Ombudsman's Program via the county Area Agency on Aging. To find your local Area Agency on Aging visit https://www.usaging.org/
A last resort would be to contact the county Adult Protective Services office via the local Area Agency on Aging. https://www.usaging.org/ http://vaaaa.org/