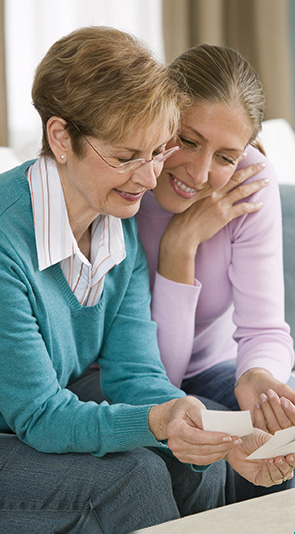 RN Care Management
RN Care Management includes:
24/7 crisis availability (e.g. Emergency Dept.)

Coordination of overall care including home care.

Assessments, Cognitive testing, Care Plans, On-going monitoring of conditions.

Weekly, bi-weekly, monthly visits

Doctor appointment advocacy.

Discharge planning support and coordination
Advising families about long term care insurance, local medical, legal, social, financial, household, spiritual, cognitive services.
Managing all services an older adult may need and receive especially those with limited family support.

Offering guidance on housing options such as retirement communities, assisted living, memory care and skilled nursing and rehabilitation.

Supporting older adults on a short-term, long-term or an as-needed basis when family cannot.

Caring Considerations provides licensed, Registered Nurse (RN) care management.

Our Care Managers do not directly provide personal home care, but rather help find and manage appropriate home care company services and their associated Certified Nurse's Aides.
What People Say:
"Our company trusts and appreciates the work of Debbie and Heidi tremendously. Whenever our clients need a hand in their transition of life, we feel confident in referring them to Caring Considerations, LLC. They truly treat each individual like a family member and go above and beyond in helping them make the best decisions at a somewhat stressful time." -Cohen & Burnett
What People Say:
Geriatric care is not an easy thing to manage, it is hard to know who to trust, where to start, and what to do. The ladies are Caring Considerations take all of the complexity and stress away from your situation. From 1AM hospital runs, weekly doctor appointments, choosing the best facilities, determining what health services to use, etc. I don't know what I would do without them. My life has been made such much easier with them. Don't wait any longer and schedule a free consult with them, you will thank yourself later. - Scott K