Heidi L. Garvis, BS, CMC, Co-Owner
Heidi, Certified Care Manager, has a degree in Human Services and has been working with older adults and their families since 2006. She has helped hundreds of families plan for care in various senior housing communities and aging-in-place environments. Her personal expertise is creating Aging Life Care™ Planning Reports. Heidi says being an Aging Life Care™ Manager allows her to incorporate two of her long-held passions: helping and educating people about their care options. Heidi is a former Board Member of Senior Services of Alexandria (SSA) and volunteers for her church, her neighborhood Civic Association and the Alzheimer's Association as a support group facilitator. She is an Advanced Professional Member of the Aging Life Care™ Association. Heidi resides in Fairfax. Notary services are available.
Debbie Aggen, RN, CMC, Co-Owner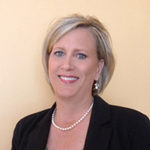 Debbie's focus and priority is her client's health and well-being via thorough RN care management. Her 30 of nursing experience includes working in hospital care, long -term care and home health. Debbie also cared for her Mother, who had Alzheimer's for over seven years while her mother lived long- distance and in two different long-term care communities. Through the experience supporting her Mother, Debbie understands firsthand the pain, confusion, and overwhelming feelings that come with caregiving. Debbie embraces the quote, "People don't care how much you know until they know how much you care." In her spare time, she volunteers for the Parkinson's & Alzheimer's Association and in her faith community. Debbie is an Advanced Professional Member of the Aging Life Care™ Association. Debbie lives in Falls Church.
Our Care Managers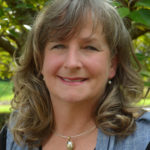 Karla Hibbs, M.Ed., CMC
Karla is very knowledgeable about older adults and their families. Since 1998, she has worked with several thousand senior retirements living residents in a variety of capacities, including being the Director of Resident Life at an Erickson Living Community. There she managed different facets of healthcare, home support, certified home health, social work, hospice, fitness, social engagement, and memory care programing. Karla brought her expertise and compassion to Caring Considerations in 2016, with the belief that all seniors deserve a vibrant, independent life and quality care no matter where they chose to live. Karla is a Certified Care Manager accredited by the National Academy of Certified Care Managers. Karla is also very involved in her faith-based community. Karla lives in Burke.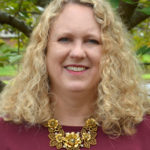 Sara Roades, MHSA
After receiving her Master's degree in Health Services Administration (MHSA) from George Washington University, Sara worked in the field of strategic and financial planning for large healthcare organizations for eight years. Through her work, Sara discovered that her true passion is working with seniors and helping them navigate the complicated medical system. Sara joined Caring Considerations in 2017 and embraces the idea of getting to know each client as a person, and tailoring Aging Life Care ™ for their needs and individualized situations. Sara has been a tireless volunteer in her community supporting her four children with their education and activities. She is an outstanding researcher for the entitlements her clients deserve. Sara is an Associate Member of the Aging Life Care™ Association and is working toward her Certified Care Manager certification. Sara resides in Vienna.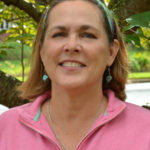 Roberta "Bobi" Baer, RN, BSN
Bobi is a native of Washington DC and studied nursing at the University of North Carolina. She has been a Registered Nurse for over 30 years in various environments including hospital surgery and home health. Bobi worked the last 20 years with older adults and truly enjoys learning about their life history. Bobi says, "I have great respect for all older adults and my passion is to help them feel the best that they can." Her caring philosophy is to listen and consider the big picture to provide holistic solutions that will benefit the whole person—not just help cure an ailment. Bobi's compassionate approach to everything in her life includes raising a family of five boys, helping her aging parents and many years of experience volunteering in her local school system. Bobi lives in Falls Church.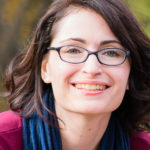 Rebecca Greene, JD, MSW, LSW
Rebecca's expertise in social work has spanned all ages, but she has a long-held passion for working with older adults and their families. Early on, she was inspired by a uniquely close relationship with her Grandparents.  Rebecca went on to earn her master's degree in social work from The Catholic University of America, with a focus on geriatric social work, and received her law degree from Indiana University School of Law - Bloomington. She has worked for several Northern Virginia non-profits and in senior living since 2009.  Rebecca's caring approach is to honor each client's unique life history and story, serve as a tireless advocate for their needs, and help every client maintain their independence as long as possible. Rebecca also has experience helping low-income older adults with their care management and financial assistance needs. She has presented on topics such as senior mental health, relationships, social and life skills, and has facilitated various support groups. She is active in her faith community and is a community volunteer for the Alzheimer's Association. Rebecca is a Licensed Social Worker and also a member of the Aging Life Care™  Association.
Karen Royer, RN, BSN
A graduate of George Mason University, Karen has been an RN for over 40 years.  Karen was born and raised abroad, but now calls Virginia home.   Having been influenced by her grandmother to pursue nursing career, Karen started working with older adults as an aide in nursing school.  Her experience includes two years of family practice overseas, five years of critical care and 20 years of private duty.  Karen is motivated by a desire to provide a holistic, dignified and respectful approach for her clients and their families.
Karen is married, has four adult children, cares for her mother and has a fabulous portrait of her great-grandmother as a nurse, armed with a pistol, in Poncho Villa's army.
Statement of Goals
To help older adults find the right housing and care solutions by:
Long-range planning, to prevent crises from occurring
Planning financially, so that resources
last as long as possible
Strengthening clients and their families to allow them
to achieve the goals they have set for themselves
with the assistance of the Care Manager
Using an interdisciplinary approach
that addresses all of the client's needs as fully as possible
Providing assistance in creating, implementing,
and monitoring a Plan of Care to ensure it
continually meets the needs and desires of the older adult
Providing assistance with choosing and monitoring of
alternative arrangements when remaining in the home
is no longer practical or appropriate