Heidi L. Garvis, BS, CMC, CDCS
Co-Owner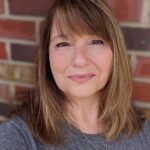 Heidi, Certified Care Manager, has a degree in Human Services and has been working with older adults and their families since 2006. She has helped hundreds of families plan for care in various senior housing communities and aging-in-place environments. Her personal expertise is creating Aging Life Care™ Planning Reports. Heidi says being an Aging Life Care™ Manager allows her to incorporate two of her long-held passions: helping and educating people about their care options. Heidi is a former Board Member of Senior Services of Alexandria (SSA) and volunteers for her church, her neighborhood Civic Association and the Alzheimer's Association as a support group facilitator. She is an Advanced Professional Member of the Aging Life Care™ Association and a Certified Dementia Care Specialist (CDCS). Heidi resides in Fairfax. Notary services are available.
Debbie Aggen, RN, CMC, CDP
Co-Owner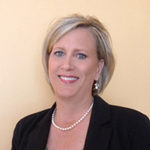 Debbie's focus and priority is her client's health and well-being via thorough RN care management. Her 30 of nursing experience includes working in hospital care, long -term care and home health. Debbie also cared for her Mother, who had Alzheimer's for over seven years while her mother lived long- distance and in two different long-term care communities. Through the experience supporting her Mother, Debbie understands firsthand the pain, confusion, and overwhelming feelings that come with caregiving. Debbie embraces the quote, "People don't care how much you know until they know how much you care." In her spare time, she volunteers for the Parkinson's & Alzheimer's Association and in her faith community. Debbie is an Advanced Professional Member of the Aging Life Care™ Association, a Care Manager Certified and Certified Dementia Practitioner. Debbie lives in Falls Church.
Our Care Managers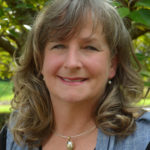 Karla Hibbs, M.Ed., CMC, CDCS
Karla is very knowledgeable about older adults and their families. Starting in 1998, she worked at an Erickson Living Community with over a thousand retirement living residents in a variety of capacities, including being the Director of Resident Life . Karla managed different facets of healthcare, home support, certified home health, social work, hospice, fitness, social engagement, and memory care programing. Karla brought her expertise and compassion to Caring Considerations in 2016, with the belief that all seniors deserve a vibrant, independent life and quality care no matter where they chose to live. Karla is a Certified Care Manager accredited by the National Academy of Certified Care Managers and a Certified Dementia Care Specialist (CDCS). Karla is very involved in her faith-based community and she and her family live in Burke.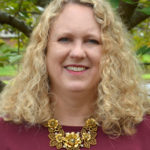 Sara Roades, MHSA
After receiving her Master's degree in Health Services Administration (MHSA) from George Washington University, Sara worked in the field of strategic and financial planning for large healthcare organizations for eight years. Through her work, Sara discovered that her true passion is working with seniors and helping them navigate the complicated medical system. Sara joined Caring Considerations in 2017 and embraces the idea of getting to know each client as a person, and tailoring Aging Life Care ™ for their needs and individualized situations. Sara has been a tireless volunteer in her community supporting her four children with their education and activities. She is an outstanding researcher for the entitlements her clients deserve. Sara is an Associate Member of the Aging Life Care™ Association and is working toward her Certified Care Manager certification. Sara resides in Vienna.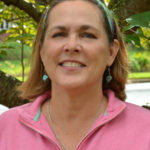 Roberta "Bobi" Baer, RN, BSN
Bobi is a native of Washington DC and studied nursing at the University of North Carolina. She has been a Registered Nurse for over 30 years in various environments including hospital surgery and home health. Bobi worked the last 20 years with older adults and truly enjoys learning about their life history. Bobi says, "I have great respect for all older adults and my passion is to help them feel the best that they can." Her caring philosophy is to listen and consider the big picture to provide holistic solutions that will benefit the whole person—not just help cure an ailment. Bobi's compassionate approach to everything in her life includes raising a family of five boys, helping her aging parents and many years of experience volunteering in her local school system. Bobi lives in Falls Church.
Holly Cameron, RN, BSN, CDCS
Originally from Detroit Michigan, Holly is a graduate of The University of Michigan Nursing program.  She holds her BSN degree and is a licensed registered nurse in Virginia and she is a Certified Dementia Care Specialist (CDCS). Holly's nursing experience is both in and outside of the hospital setting From CCU and PACU to nutrition and wellness teaching . While volunteering with the less fortunate in her community, and caring for her own elderly parents, she realized her passion for advocating for those in need. This passion has led her to Aging Life Care™ Management. Holly believes each client deserves to live well as long as they live. Dignity and respect are at the core of her values for every individual. Holly has lived in Northern Virginia for the past 27 years with her husband and 4 children.
Melissa J. Long, CTRS, CDP
Melissa is a certified recreational therapist, certified in Dementia Practice Guidelines, providing goal oriented therapy to individuals with multiple diagnoses and delivering individualized services based on each person's past, present, and future interests and lifestyle. Customizing a treatment plan that encompasses social, cognitive, physical, and leisure needs is vital to a successful program. Healthy living is encouraged and promoted to ensure not only improved functioning, but also to enhance independence and successful involvement in all aspects of life.
Melissa is a graduate of the University of Southern Maine with a B.S. in Therapeutic Recreation and Leisure Studies and a minor in Health Studies. Melissa has been providing care to older adults for 16+ years.
Nicole Newenhouse, RN BSN 
Nicole studied nursing at Marymount University in Arlington Virginia.  There she was a member of Sigma Theta Tau, an honor society for academic excellence in nursing. Nicole began her career in the hospital intensive care unit establishing a strong foundation of clinical skills. From there she transitioned into a teaching position for the American Red Cross Nurse Training Program. As a clinical instructor in a skilled nursing unit, she recognized certain challenges of geriatric health. Her next employment as a home care nurse allowed her to explore more possibilities in delivering client-based care. In addition, Nicole recognized her interest in nurse advocacy and other concepts regarding client-centered approach in healthcare. These ideas have become a passion for her service and a true conviction of her heart. She absolutely loves elders and believes they all deserve the dignity of their own journey.  Nicole says she feels honored to be resource along the way.
Linda Bowles, Care Manager Assistant
Linda is a retired R.N. who worked for over forty-five years as a hospital nurse, most recently at Medstar Georgetown Hospital. Linda  also worked as an Occupational Health Nurse for the federal government. She was certified as a critical care nurse as well as a perianesthesia nurse. Linda is a mother of two daughters and a grandmother of four. Her goal is to help aging adults retain their autonomy in making life decisions while showing them respect and compassion.
Linda lives in Herndon and enjoys her book clubs, water aerobics, traveling, and volunteering.
Statement of Goals
To help older adults find the right housing and care solutions by:
Long-range planning, to prevent crises from occurring
Assess resources so that they last as long as possible
Strengthening clients and their families to allow them
to achieve the goals they have set for themselves
with the assistance of the Care Manager
Using an interdisciplinary approach
that addresses all of the client's needs as fully as possible
Providing assistance in creating, implementing,
and monitoring a Plan of Care to continually meet goals
Providing assistance with choosing and monitoring of
alternative arrangements when remaining in the home
is no longer practical or appropriate