Caregiver Coaching
Are you a daughter who works full-time and you've realized your parent(s) need quite a bit more help?
Or perhaps your loved one has some memory issues, but you're not sure how to help?
Is your parent's health declining, but they're resistant to your help or advice?
Currently, there are over 34 million unpaid caregivers for an older adult in the U.S. and most of them are daughters.  Whether you are a son, daughter or another relative, it may be difficult to balance a parent's needs on top of your own life and responsibilities.  Caring for your elderly parent can feel like a full-time job in addition to working, taking care of your kids, and maintaining a household.  Are you feeling overwhelmed and frustrated about all you need to know and do?  You may also feel alone if siblings are unwilling or unable to help out and you're shouldering all the caregiving duties by yourself.
An Aging Life Care™ Professional provides decision support when you need it the most. We provide options and advice, discuss potential costs, and coordinate services so that you remain a daughter. We also help you manage caregiver stress so that you are taking good care of yourself while helping your loved one.  In addition, we also show you how to balance caregiving with your other responsibilities so you don't experience caregiver burnout.
Contact us for more information about our full range of caregiver coaching services.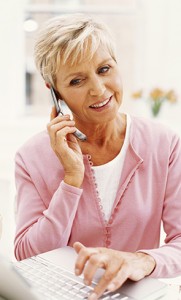 What People Say:
"Our family hired Heidi and Debbie to assist us in finding the best suited senior home options for our Parents who are in their late 80's. They did a thorough job and provided great options to us.  BUT, where their real value comes from is long after they fulfilled all the requirements of our agreement, they have provided spot on advice in dealing with a wide range of senior issues. We have great piece of mind knowing they are there to assist us." --Jamie